Tuition Centres In Bukit Panjang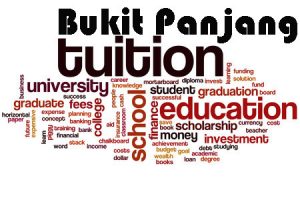 Many tuition centres can be found all across Bukit Panjang as many parents seek additional help for their school going children. Some tuition centers start guiding children from as young as the playgroup level to kindergarten level to primary school, then secondary school and o-levels right up to A-levels.
As the pace and workload in school increases, often students may find that they would like to engage additional help for them to cope with the subjects that they would be studying and tested for.
Why is Tuition necessary in Singapore?
Singapore is known around the world for its focus on its strong education system. While aiming at excellence for its students, it is common to find a huge reliance on tuition, be it home tuition or center based tuition.  A recent Straits Times Survey states that 8 in 10 households send their children for tuition as the tuition industry ballooned to a S$1.4 billion industry as parents continue to fork out huge amount of money in attempts to give their children a head start over their peers.
According to another survey, an average amount of S$150 to S$300 a month per child is spent on tuition by many parents. Those parents who can afford more are found to be even spending as much as S$1000 to S$1200 monthly on each child, to hire private home tutors for additional hours to help their children to cope with the overwhelming schoolwork and other assignments during tuition. That alone has shown that tuition has become an essential and integrated part of every child's life in Singapore and this can be seen by the willingness of parents to shell out such amount of money for their children for tuition.
Grades in school are almost the main focus of many parents have for their children as it would usually mean being able to secure a certain course in schools and ultimately securing a better job and a better life for their children. Next, we shall take a deeper look into tuition.
1-to-1 Home Tuition Equates Dedicated Attention
Have you ever pondered why certain students are able to perform better that some of their peers even though the same teacher is teaching the same lesson to everyone in class? Many lessons are taught based on a certain level of competence of the children across Singapore. The lessons would be easy for some of the children to grasp while others may find it a challenge. Schools would usually try to provide additional help to those who are struggling to follow the class in the form of supplementary classes. As teachers have a timeline to meet before the year end examination, they may not be able to slow the pace of their main lessons in class and they would have to move on to the next topic even though some of the students may not have fully learned the lesson. Thus there would be a tendency for some students to fall behind the lessons and do badly for their assessments and examinations.
This is where the difference between a teacher in school and a tutor lies. This difference is even more prominent if the tutor is a 1-to-1 tutor.
While parents are not able to choose the teacher to teach their children, they can choose the tutor. Tutors usually have a smaller student to teacher ratio compare to a teacher in school. Teachers in school would likely have a 40-students to 1-teacher ratio, a group tutor may have a 10-students to 1-teacher ratio (at most, some group tutors may even have a smaller ratio). That would mean that the tutor will be able to give the students more attention to their challenges and help to resolve any queries before moving on to the next topic.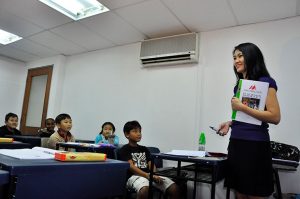 Often, teachers in schools cannot dedicate their attention to every student, and students might risk not understanding the lessons due to the fear of voicing out his or her doubts in front of the whole class. But during 1-to-1 home tuition, private tutors are able to give all their attention to the child whom there are tutoring and they are able to adjust the pace of their revision according to the child's ability to follow and understand. By dedicating their 100% focus on the child, these private tutors can easily pinpoint on the weak areas of the student and work on them. By eliminating the weak areas and possible doubts of the student, he or she will be able to improve much faster, and gain confidence in the weaker subjects. 1-to-1 private tutors are even able to increase the amount of time needed by the child for additional lessons where a teacher in school is not able to do.
This is one of the reasons why many parents who can afford it prefers to engage 1-to-1 private tutors for their children.
Point to Note For Parents Before Engaging Tuition For Their Child.
Tuition should be secondary to the lessons being conducted in the schools for your child. It is important to let your child be involve in the school's CCA and attend every lesson his school conducts for him. Tuition is meant as an additional tool to help your child and not meant as the only way for your child to succeed in life. We should not overwhelm our children in our quest for a successful life for them. We will have to find a balance so that everyone can thrive in our journey of life.
Playgroup Levels:
English Tuition
Chinese Tuition
Maths Tuition
Kindergarten Levels:
English Tuition
Chinese Tuition
Maths Tuition
Primary School Levels:
English Tuition
Chinese Tuition
Maths Tuition
Science Tuition
Secondary School Levels:
English Tuition
Chinese Tuition
Maths Tuition
Science Tuition
History Tuition
Chemistry Tuition
Biology Tuition
Physics Tuition
E-Maths Tuition
A-Maths Tuition
A-Levels
GP Tuition
Chemistry Tuition
Physics Tuition
Biology Tuition
Economics Tuition (Econs)
Tuition Classes Programs In Bukit Panjang