Top Best Geláre Hillion Mall Reviews in Bukit Panjang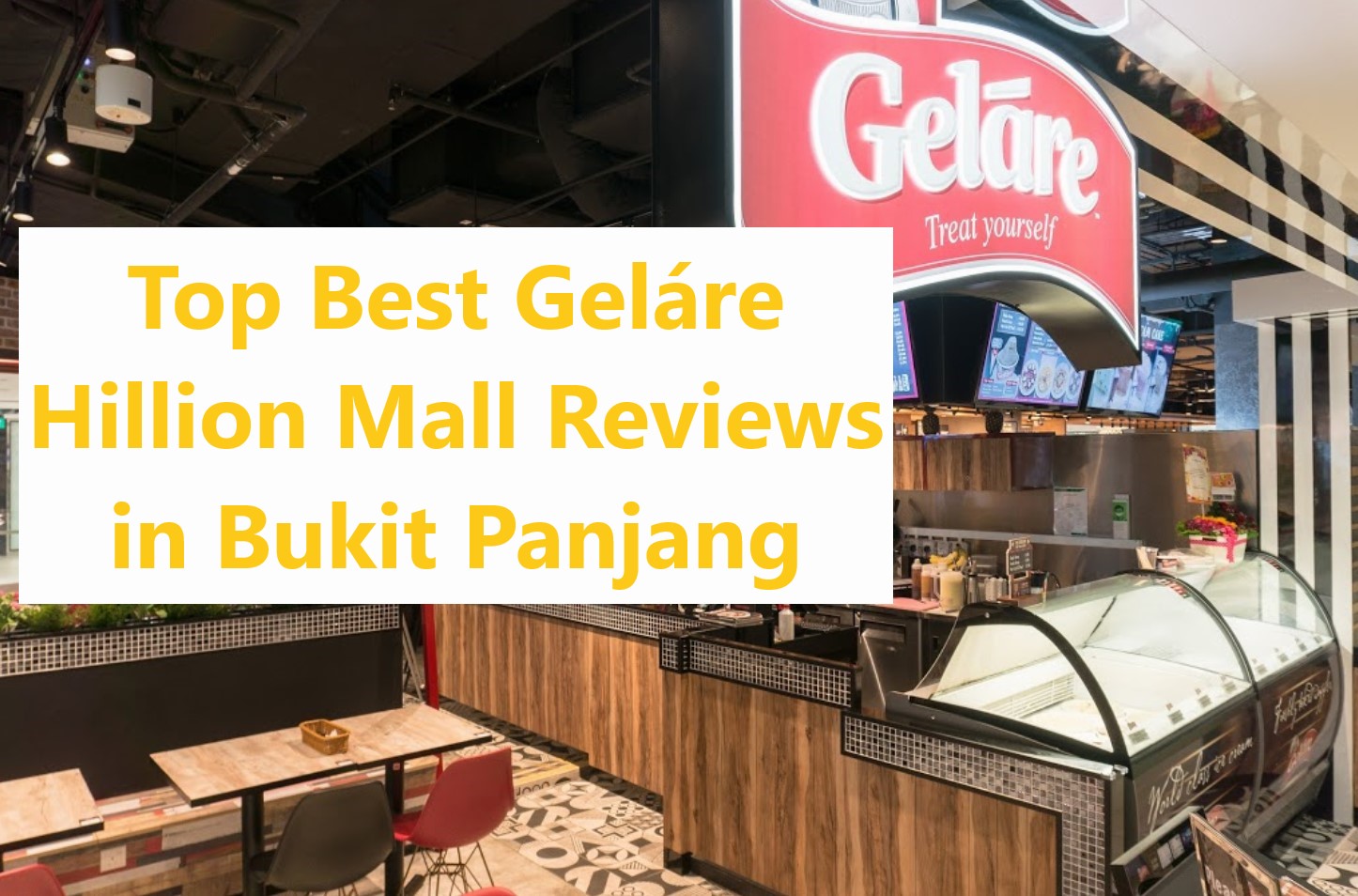 Read unbiased Geláre Hillion Mall reviews in Bukit Panjang and discover the best food, drinks, products or services in Bukit Panjang, Singapore's best guide for Bukit Panjang.
UPDATE: Geláre at Hillion Mall has closed this branch as of 27 October 2021.
Food portions was at a good serving and the taste of the meals was delicious. You should recommend your friends to it. Although the prices is very expensive, it does make sense as the food was at a great quality. Plus services at the restaurant is fast.
– Monsterking20

---
Nice food. A bit pricey but well worth it. Wish they'd add more staff, I don't think the 2 they have are enough. I had to wait nearly an hour for my food since the staff were busy doing stock, passerby ice cream, etc , despite tables being mostly empty.
Ordered meatballs with mashed potatoes. Nice, fluffy potatoes with super savory gravy and amazing meatballs.
– Jocellyn Vanessa
---
My favourite go to cafe for productivity. Starbucks full, you say? Just head over here for some neat fluffy waffles and bevs while doing light digital work. They don't even kick you out (unless there's over crowding of customers of course)
– Cheong Ka Weng
---
Had an afternoon tea here and ordered the ice cream waffles and some finger food (forgot to take pictures of the finger food).
The waffle is light and crispy, there are many ice cream flavours to choose from. We chose the Choc choc yoghurt which tastes great. The finger food is nice too. But this place has a smell of oil and the space in between tables are very cramp.
– HãpPŸ GiRl.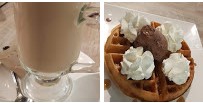 ---
Came to try their breakfast at 10am. store was just setting up for the day.
Ordered
Club sandwich 4/5
Pancake with fresh banana 4/5
Onion rings, chicken popcorn and curly fries 3.5/5 ( well fried )
Cream Mushroom Spaghetti 2/5 (spaghetti was overcooked and creamy sauce tasted like mushroom soup)
Cappuccino 2.5/5 (for a regular cup, the coffee taste was too mild for my liking)
– Dewyn Ng

---
Service is excellent. The staff are nice and polite. This is how it should be in any establishment. The desserts are well presented. Place are well maintained and cleaed.
– rockerfellas

---
This place is known for it's dessert but I'm surprised their savoury dishes is also quite nice.
Highly recommended. Nothing can go wrong with their waffle and ice cream.
– Farhan Suhaimi
---
Very nice waffle and ice cream, but quite pricey. Do go on Tuesday for 50% off all waffles.
– Jiayi Goh
---
Apart from the fact that the place is understaffed, all is well. I enjoyed the food
– Sol Tan (Raphire)
---
Half price on Tuesdays, going at off peak hours is the best choice!
– Em Ily
---
Good waffles and gelato, but kids menu needs more food options.
Staff needs better training, customer shouldn't have to suffer because you employed subpar employees.
– Suhéb Khawaja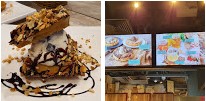 ---
The service was excellent! Khai is an awesome host. Offered great options and choices even though some other flavours ran out. His service was prompt and attentive. Definitely built a great rapport with us!
– John Por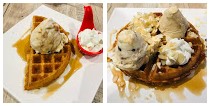 ---
Lousy service. A waitress came to take our order. Waited for more than 30mins for my two waffles till about 9.50pm and we were the only customers left atbthe restaurant. When I came to the counter and enquire about the progress of my waffles, the same waitress was totally clueless about my order. Another waiter behind the counter said that the waitress had deleted my order. I am just amazed at how the whole crew did not 'see' us waiting at our tables without any food at out tables when it was close to closing time. Lousy service. Very disappointed.
– Hafiz Bob
---
Food tastes good but size is small and the price is bit high by looking at the portion size specially Pastas.
Waffles are amazing and very soft.
– Anshul Johri
Read more customers reviews of Gelare in Hillion Mall in Bukit Panjang.
---
Follow us on Facebook
---