Condominiums in Bukit Panjang – New Launches and Existing Condos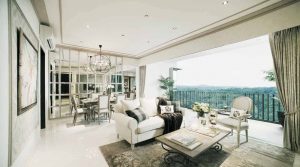 Looking for a Condominium in Bukit Panjang, Diary Farm, Hillview and the surrounding area of Bukit Panjang estate.
As Bukit Panjang is a new maturing residential estate, there is no shortage of landed homes, private condominiums, executive condominiums and HDB homes. The prices of private condos in the Bukit Panjang district might be more affordable as compared to more centralized location like in Bukit Timah, Newton or Orchard Road. That said, it does not mean that a condominium unit in Bukit Panjang would not offer good value for investment or as a property to live in. If you are to do some research on the area surrounding Bukit Panjang, you will realise that there is plenty of trees and nature reserve that is surrounding Bukit Panjang and many people from the other parts of Singapore who would come all the way here to enjoy the beauty that nature has to offer, either by hiking, strolling or even cycling especially at Bukit Timah Nature Reserve or the Daily Farm Nature Park.
There are many amenities such as schools, shopping malls, community clubs, shops and parks for residents to spend their time and buy things that they require for their daily activities. There are also numerous good restaurants offering Thai, Western, Japanese, Korean, Indian and Chinese cuisines within the Bukit Panjang area for the residents to enjoy their meals too.
Advantages of private condominiums in Bukit Panjang
– More affordable
– Good amenities in the neighbourhood
– Easy Accessibility to and fro from other parts of Singapore (Connected by major Expressways)
– Surrounded by high density of natural environment
– Less crowded
List of Condominiums in Bukit Panjang
---
Locations of the Private Condominiums in Bukit Panjang
Blossom Residences
Address: 30, 32, 34 Segar Rd, Singapore 677722
---
Bukit 828
Address: 828 Upper Bukit Timah Rd, Singapore 678155
---

Cashew Heights
Address: 97 Cashew Rd, Singapore 679668
---

Cashew Park
Address: 50 Cashew Rd, Singapore 679633
---

Chestervale
Address: 31 Bangkit Rd, Singapore 679973
---

Chestnut Ville 1
Address: 24 Jln Pakis, Singapore 678606
---

Chestnut Ville 2
Address: 64 Dairy Farm Cres, Singapore 679088
---

Dairy Farm Estate
Address: 3 Dairy Farm Rd, Singapore 679035
---

Eco Sanctuary
Address: 65 Chestnut Ave, Singapore 679524
---
Espa
Address: 10 Cashew Rd, Singapore 679692
---
Foresque Residences
Address: 101 Petir Rd, Singapore 678272
---
Glendale Park
Address: 21 Hillview Ave, Singapore 669618
---

Hazel Park Condo Tower 25
Address: 25 Hazel Park Terrace, Singapore 678948
---

Hazel Park Condominium
Address: 17 Hazel Park Terrace, Singapore 678943
---

Hillion Residences
Address: 12 Jelebu Rd, Singapore 677673
---

Hillview Heights
Address: 27 Hillview Ave, Singapore 669559
---

Maysprings
Address: 2 Petir Rd, Singapore 678265
---

Suncottages
Address: 95 Cashew Cres, Singapore 679892
---

The Linear
Address: 888 Upper Bukit Timah Rd, Singapore 678182
---

The Skywoods
Address: 7 Dairy Farm Heights, Singapore 677669
---

The Tennery
Address: 5 Woodlands Rd, Singapore 677903
---

Tree House
Address: 60 Chestnut Ave, Singapore 679517
Listed above are the various private condominiums in Bukit Panjang town.
---
Amenities in Bukit Panjang
Follow us in Facebook