Coffeeshop (Kimly Seafood) at Blk 163A Gangsa Road, Bukit Panjang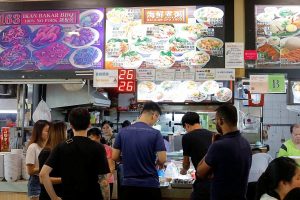 If you ask what's good to eat in Bukit Panjang coffeeshops, you will no doubt hear some similar recommendations , one of which would be to head towards the coffeeshop at Block 163A Gangsa Road which is right beside Maysprings Condominium.
Nestled in a nondescript corner in Bt. Panjang estate is a popular coffeeshop which is home to a number of food stalls shelving out tasty food to a never ending queue.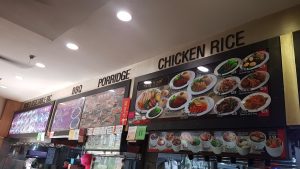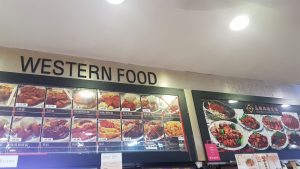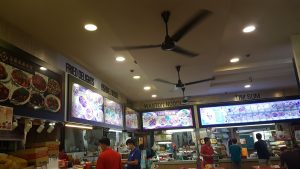 Mixed Vegetable Rice
There is always a long queue for this economic rice stall's offerings. The food is good and the food is very affordable.
BBQ
This BBQ stall operates from evening onwards, dishing out tasty BBQ stingrays, prawns and other fishes. During the day, the highly popular Uncle KKM operates from this stall and the adjacent
Porridge stall. Many people in the Bukit Panjang town knows about this Uncle KKM stall which is selling Ke Kou Mian aka KoKa Mee and many people do not even mind queuing up for more than thirty minutes just to order this Koka Mee.
Porridge (海鲜煮粥) Hai Xian Zhu Zhou
This porridge stall also operates from the evening selling seafood porridge to many hungry diners looking forward to a bowl of hot seafood porridge.
Kimly Seafood (Zi Char)
This Kimly Seafood stall is very popular among the residents in the Bukit Panjang town. When the evening comes, you can see that almost every table in this coffeeshop has ordered dishes from this Kimly Seafood (Zi Char) stall.
Wanton Noodle
This Wanton Noodle stall is run by three elderly aunties. Their specialty is the Char Siew which comes with their tasty wanton noodles.
There are other popular stalls selling equally tasty dishes like the:
Chicken Rice
Western Food
Fish Soup
Fried Delights
Fishball Noodles
Tim Sum
Drink Stall
Location and Opening hours for this Coffeeshop (Kimly Seafood) at Blk 163A Gangsa Road, Bukit Panjang:
Coffeeshop (Kimly Seafood) at Blk 163A Gangsa Road, Bukit Panjang
Address: 163A Gangsa Rd, Singapore 670163
---