Changes To The Transport Services In Bukit Panjang Announced
The transport services in Bukit Panjang will be enhanced and the maintenance of the Bukit Panjang LRT (BPLRT) will be intensified, in addition to its renewal being on track for completion by 2024, both the Land Transport Authority (LTA) and SMRT Corporation (SMRT) said in a press release on Friday, 25 October 2019.In April 2019, LTA, SMRT and Bombardier Transport began installing the new BPLRT signaling system and the software testing for the new Communications-Based Train Control signaling system has also been started in the overseas test laboratories of Bombardier Transportation.LTA said that it will implement a number of changes to further enhance transport service in the area after reviewing the current transport services in Bukit Panjang.One of the changes would be the upgrade of the existing peak-hour bus service BPS1 (between Bukit Panjang to Choa Chu Kang) to a full-day Bus Service 976 beginning on 10 November 2019. This would enhance the connectivity between Bukit Panjang and Choa Chu Kang.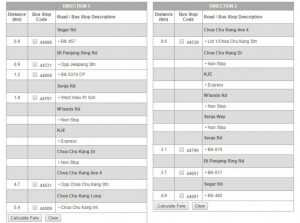 ---
2nd Change To The Transport Services In Bukit Panjang
Another change would be that beginning 1 December 2019, BPLRT will be operating on one loop instead of the existing two loops during off-peak hours. The Service B loop (via Petir Station) would be run during off-peak hours.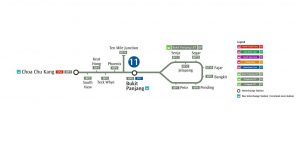 BPLRT services during the morning and evening peak hours on weekdays will remain the same.This BPLRT service change will be announced at all BPLRT stations so do remember to take note of these changes and make adjustments to your travelling plans.
---