Bukit Panjang Polyclinic Opening Date in October 2021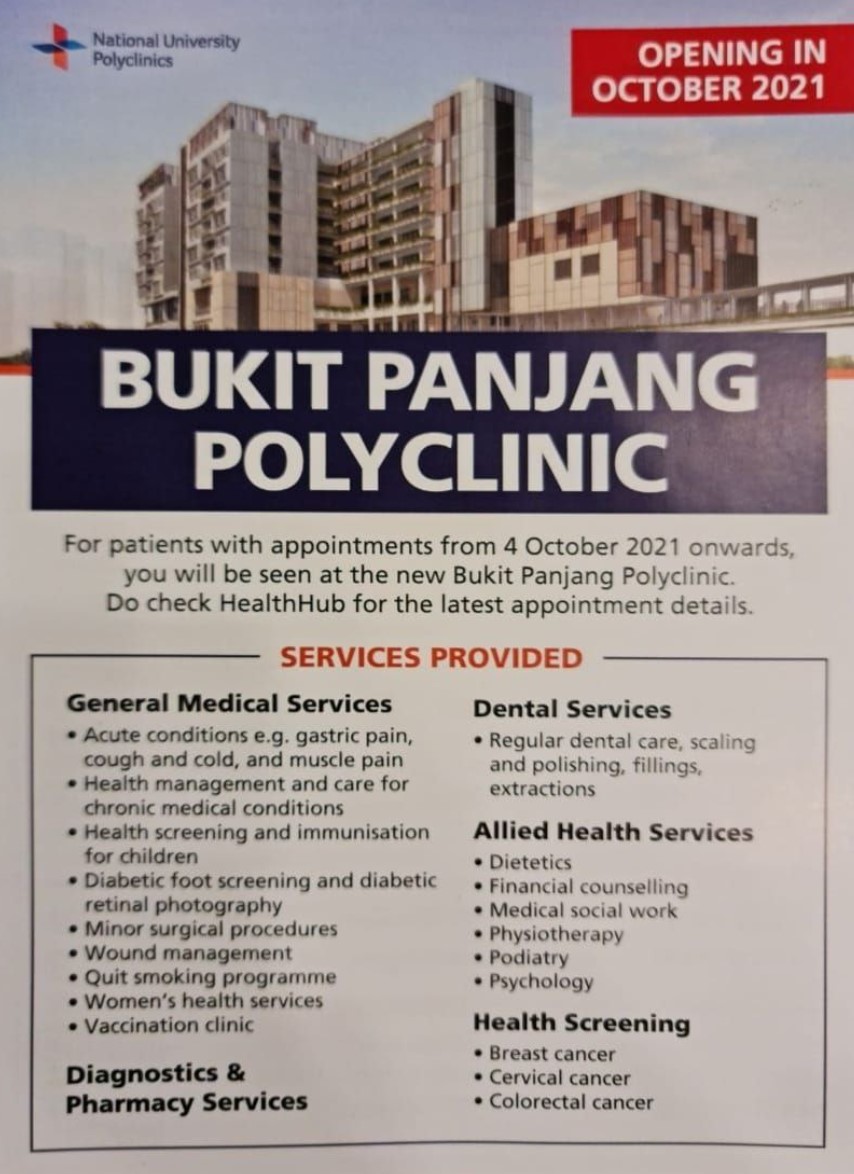 The Bukit Panjang Polyclinic is opening in October 2021 officially.
Finally, the wait is almost over. In about a month, residents in Bukit Panjang do not have to travel to Choa Chu Kang Polyclinic or even to Bukit Batok Polyclinic to consult their doctors as they would be able to go to the Bukit Panjang Polyclinic instead.
Starting from this date 4 October 2021 onwards, Bukit Panjang residents who are consulting doctors at Choa Chu Kang or Bukit Batok Polyclinics would be seen at the new Bukit Panjang Polyclinic. Do check HealthHub for your latest appointment details.
You can book your appointment for Bukit Panjang Polyclinic in HealthHub
Bukit Panjang Polyclinic Opening Date: 4 October 2021 (As in the brochure above)

General Medical Services
Acute conditions eg. gastric pain, cough and cold, and muscle pain
Health management and care for chronic medical conditions
Health screening and immunisation for children
Diabetic foot screening and diabetic retinal photography
Minor surgical procedures
Wound management
Quit smoking programme
Women's health services
Vaccination clinic
Diagnostics & Pharmacy Services
Dental Services
Regular dental care, scaling and polishing, fillings, extractions
Allied Health Services
Dietetics
Financial counselling
Medical social work
Physiotherapy
Podiatry
Psychology
Health Screening
Breast cancer
Cervical cancer
Colorectal Cancer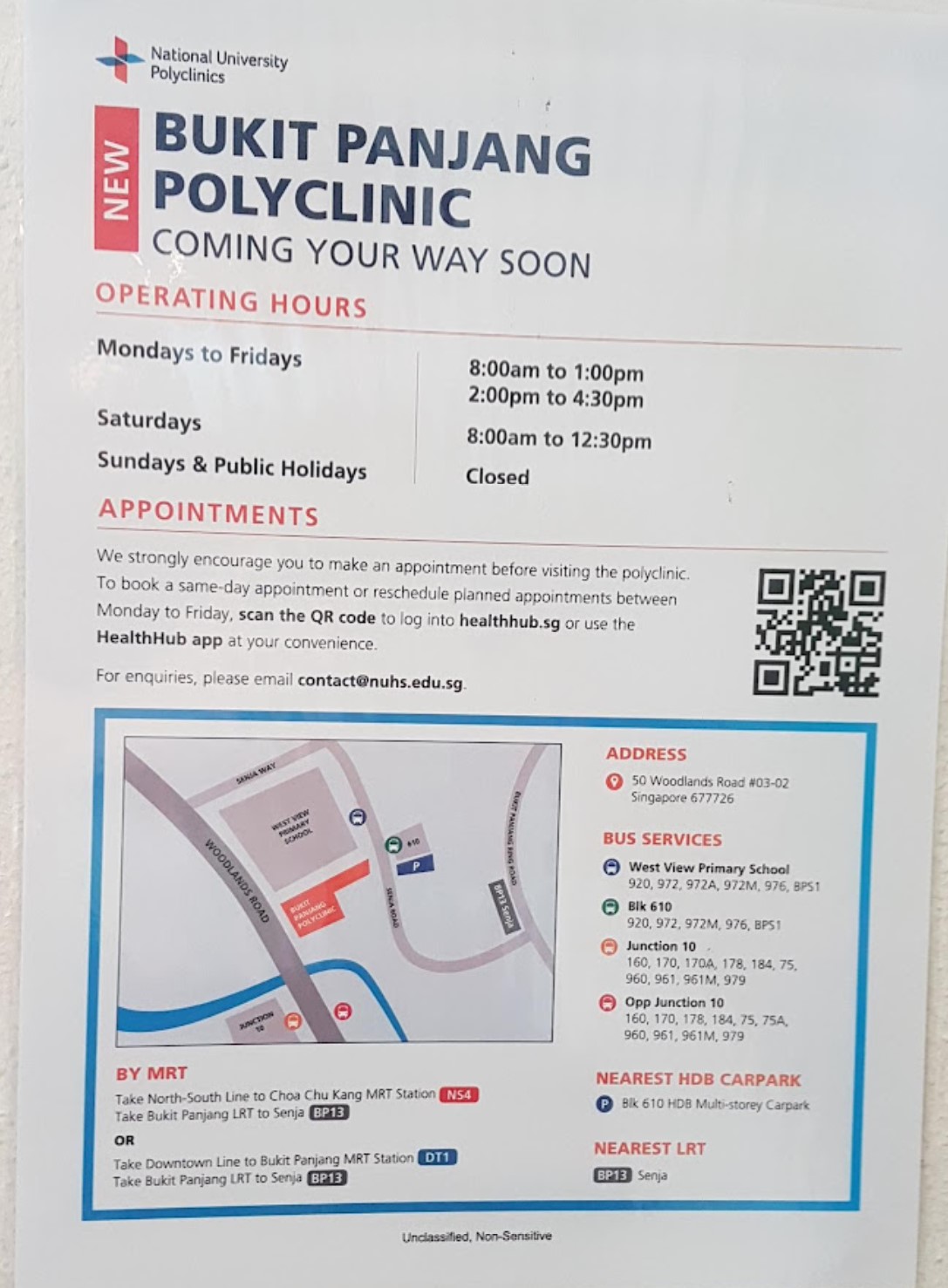 Warning: You should always call 995 for any life-threatening emergencies or go straight to the Accident and Emergency Department of the nearest hospital and the nearest hospital to Bukit Panjang estate is Ng Teng Fong General Hospital.
If you need to consult a doctor regarding non-life-threatening non-urgent conditions, you might want to visit these clinics in Bukit Panjang estate during their operating hours. However for afterhours consultations, you might want to go to these 24-hours clinics in Bukit Panjang.
---