Bangkok Jam Thai Restaurant in Bukit Panjang Plaza
Bangkok Jam Thai Restaurant in Bukit Panjang Plaza is one of the 5 branches of the Bangkok Jam chain of Thai restaurants in Singapore. The Bangkok Jam brand is owned by Creativeateries group which is the company behind this successful Thai food F&B outfit which combines modern bistro-styled interiors with authentic cosmopolitan Thai flavors, offering this wonderful eating experience to the many Thai food lovers right here in Singapore.
Inspired by the vivacious Bangkok, otherwise known as the "City of Angel", Bangkok Jam started with a refreshing idea – to offer a modern twist to traditional Thai fare for diners who seek a contemporary culinary experience.
– Bangkok Jam (Urban Thai Food) Restaurant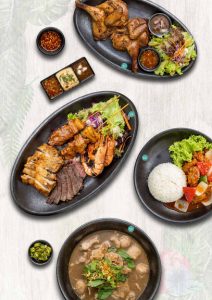 ---
Bangkok Jam Thai restaurant in Bukit Panjang Plaza & operating hours:
Bangkok Jam @ Bukit Panjang Plaza
Address: 1 Jelebu Road #02-18 Singapore 677743
Tel: 6765 8839
Opening Hours:
Mondays – Sundays
11.30am – 9.30 pm (Last order 9.15pm)
---
Customers' Reviews of Bangkok Jam Thai Restaurant in Bukit Panjang Plaza
Excellent massaman beef curry, basil pork, soft shell crab curry and stewed pork curry with tamarind.
Just have it with plain rice and you're set for a good dinner.
Average: pork noodles soup, green curry chicken and mango salad.
Very mild and toned down flavours for the Singapore palate.
Excellent service by the manager. He's so pleasant and professional 😊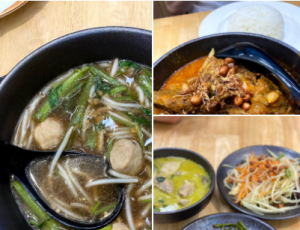 First time at Bangkok Jam outlet. Ordered pad Thai, basil pork, Tom yum coconut soup and mixed vegetables. Food is excellent, one of the best Thai food I've eaten, truly authentic. The lemongrass tea is rich in flavour too. To top it up, I don't get MSG after-effects. Manager Theva was patient and professional. Good job !
Was doubtful of their deco but amazed at the spread of menu choices with such a small crew. Fairly decent meal at acceptable pricing. Packed at weekend dinner time & staff was overwhelmed but service crew provided good effort to accommodate the crowd.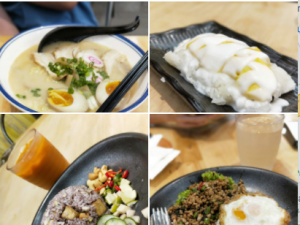 This Bangkok Jam @ Bukit Panjang Plaza is one of the many other Thai Restaurants in Bukit Panjang.