A 31-year-old man was reportedly tasered and arrested in Bukit Panjang on 13 Jun 2023, Tuesday. He was tasered and arrested after allegedly assaulting an on-duty auxiliary police officer with a metal bar almost half a meter long.
The incident which happened near Jelapang Road in Bukit Panjang was reported to the police at approximately 11.10pm on Tuesday night.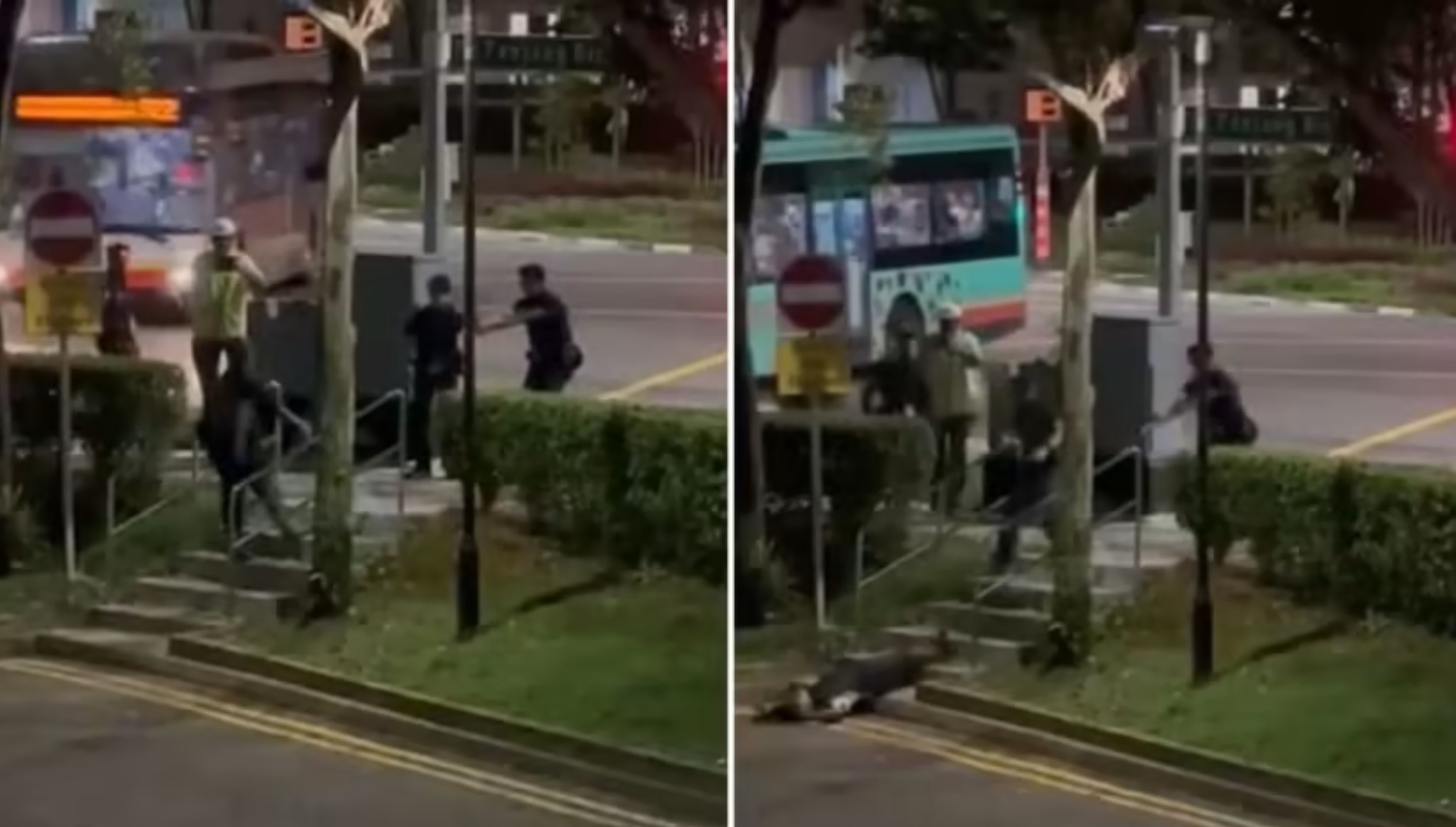 According to a statement released on Wednesday, when the police officers arrived at the scene, the man allegedly brandished the metal bar at them and disregarded their instructions to cease his aggressive behavior. He continued to approach the officers despite their warnings.
After multiple verbal warnings were ignored and the man continued to advance towards them, an officer resorted to using a taser "to disarm the man and prevent injuries to other parties".
A video lasting 50 seconds, shared on Facebook, shows the suspect pointing a metal bar at the officers and then moving towards a short flight of stairs.
As the man persisted in approaching the officers, they can be heard cautioning him to halt, but he failed to comply. Finally, a Taser was discharged by the police.
The suspect fell backwards, and the officers quickly approached him.
Both the man and the auxiliary officer were conscious when they were transported to the hospital. The auxiliary officer sustained minor injuries.
The metal bar was confiscated, and the 31-year-old was subsequently arrested on charges of voluntarily causing harm with a dangerous weapon, using criminal force to deter a public servant from the discharge of their duties, and suspected drug-related offenses.
The police are currently conducting investigations into the incident.
---
Follow our BukitPanjanginSG page on FaceBook
---
Read 8 Wild Boars Trapped in Bukit Panjang Since May 2023 Following Recent Wild Boar Attack in Zhenghua Park