A Brief History of Bukit Panjang: From Rubber Plantations to Modern-day Suburb
– Early Days of Bukit Panjang: A Jungle of Rubber Plantations
– The Rise of Bukit Panjang as a Residential Estate
– Development and Modernization of Bukit Panjang
– Bukit Panjang Today: A Thriving Suburb
Bukit Panjang, which means 'long hill' in Malay, is a suburban town located in the north-western part of Singapore. It was once a vast area of jungle and rubber plantations until the mid-20th century when it was developed into a residential estate. Today, Bukit Panjang is a thriving suburb with modern amenities, recreational facilities, and a rich cultural heritage.
– Early Days of Bukit Panjang: A Jungle of Rubber Plantations
Before Bukit Panjang became a residential estate, it was covered with thick jungles and vast rubber plantations. The area was sparsely populated, and the few inhabitants were mainly farmers and plantation workers. It was not until the early 1900s that the British colonial government started to clear the land for rubber plantations, which were a profitable industry at the time.
The rubber plantations brought in many immigrant workers from China and India, who settled in the area and formed small communities. Bukit Panjang was connected to the rest of Singapore by a network of dirt roads and bridges, which made transportation difficult and time-consuming.
– The Rise of Bukit Panjang as a Residential Estate
In the 1960s, the Singapore government embarked on a massive public housing program to provide affordable housing to the growing population. Bukit Panjang was one of the areas selected for development, and the first HDB (Housing and Development Board) flats were built in the early 1970s.
– The development of Bukit Panjang as a residential estate brought about many changes. The government constructed new roads, bridges, and other infrastructure, which made transportation and communication more accessible. Schools, markets, and other amenities were also built to serve the growing population.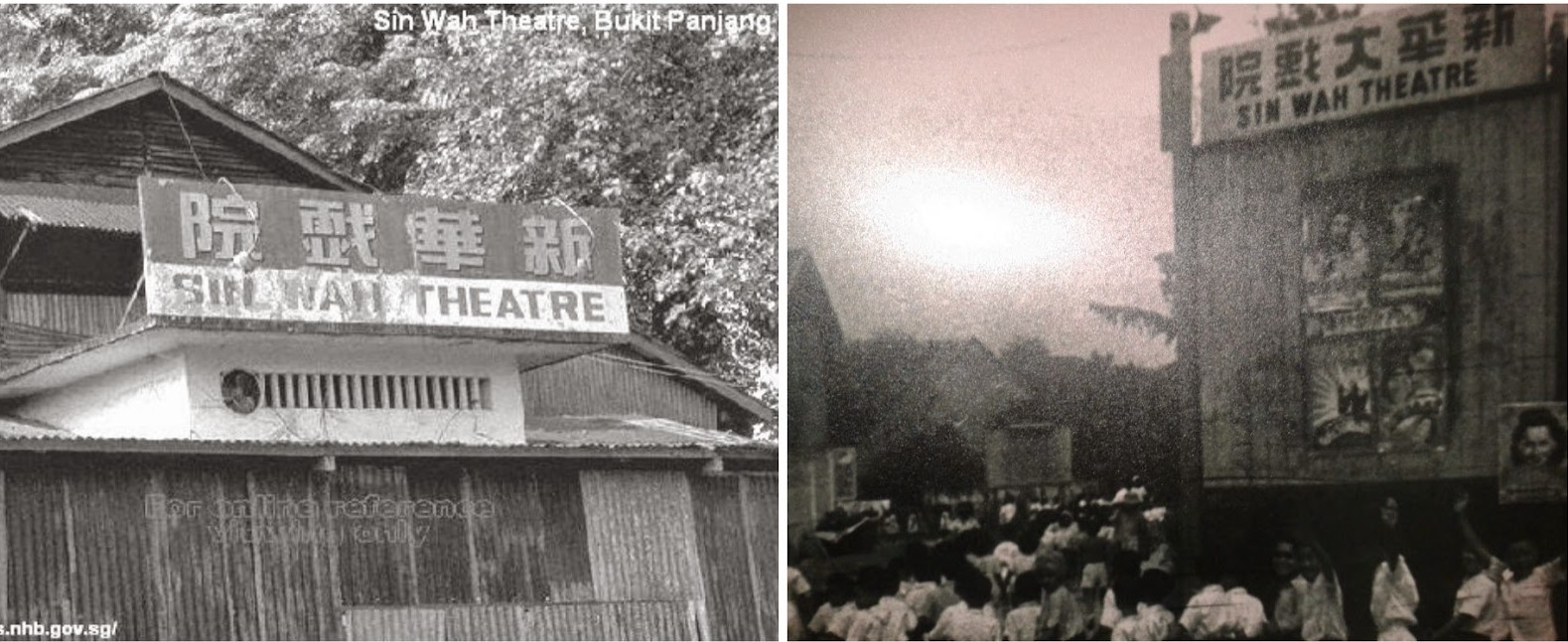 – Development and Modernization of Bukit Panjang
As Bukit Panjang grew, so did the demand for better amenities and facilities. The government responded by investing in the area, and today, Bukit Panjang is a modern and well-equipped suburb. The town is served by two MRT stations, Bukit Panjang MRT station and Cashew MRT Station, which connect it to the rest of Singapore.
Bukit Panjang has also become a hub for recreational activities, with many parks, nature reserves, and other facilities. The Bukit Timah Nature Reserve, the Dairy Farm Nature Park, and the Zhenghua Nature Park are all located within the vicinity of Bukit Panjang.
– Bukit Panjang Today: A Thriving Suburb
Today, Bukit Panjang is a thriving suburb with a rich cultural heritage. The town is home to many temples, mosques, and churches, which reflect the diverse religious beliefs of the residents. The Senja-Cashew Community Club, Bukit Panjang Community Club and Zhenghua Community Club also organize many cultural events, such as Chinese New Year celebrations, Malay cultural festivals, and Indian cultural events.
In recent years, Bukit Panjang has seen further development with the construction of new housing estates, commercial developments, and the Bukit Panjang Integrated Transport Hub. These developments have made Bukit Panjang even more accessible and attractive to residents and visitors alike.
Conclusion
Bukit Panjang has come a long way since its early days as a jungle of rubber plantations. Today, it is a thriving suburb with a rich cultural heritage, modern amenities, and a growing population. The town's history reflects the changes that have taken place in Singapore over the past century, from a colony under British rule to a modern and prosperous city-state. Bukit Panjang's transformation from a rural area to a modern suburban town is a testament to Singapore's remarkable development over the years.
Despite the changes that have taken place, Bukit Panjang has managed to retain its unique character and charm. The town's many parks and nature reserves offer a respite from the hustle and bustle of city life, and its cultural heritage adds to its diversity and vibrancy.
In conclusion, Bukit Panjang's history is a fascinating story of transformation and development. From its early days as a jungle of rubber plantations to its current status as a modern and thriving suburb, Bukit Panjang has come a long way. Its rich cultural heritage and modern amenities make it a popular place to live, work, and visit, and its future looks bright as Singapore continues to grow and prosper.
---
Follow us on Bukit Panjang in SG Facebook page
---
Locksmiths in Singapore
Locksmiths in Bukit Panjang

Locksmiths in Bukit Batok

Locksmiths in Choa Chu Kang

Locksmiths in Bishan

Locksmiths in Bedok

Locksmiths in Clementi

Locksmiths in Orchard
---
24 hours food in Bukit Panjang
24 hours supermarkets in Bukit Panjang
24 hours convenience stops in Bukit Panjang
24 hours NTUC in Bukit Panjang
---
---