10 kid-friendly activities to try for a Christmas holiday in Singapore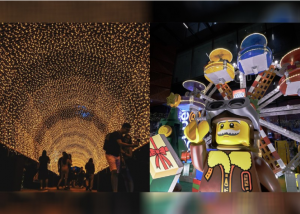 As the year 2020 draws to an end, and the year end break fast approaching, there's no reason you can't plan for a Christmas holiday in Singapore. And the good news is that there's a myriad of festivities to choose from, and you can even find one of them right here in Bukit Panjang itself.
While there's a long list of holiday-befitting activities, we've rounded up the kid-friendly ones for your family too. From a gingerbread house workshop to special Christmas and lighting ceremonies. Take a look at the 10 kid-friendly activities compiled by Asiaone.
       
They're Gifting BIG Thrills This Holiday Season!
It's the jolliest time of the year again at Universal Studios Singapore! Come meet the Merry Minions of Christmas, enjoy fun photo moments with Poppy and Branch from DreamWorks' Trolls, immerse in interactive movie sets, and experience our biggest lucky draw giveaway yet! Oh, and don't forget to let loose on the thrilling rides to make it a season to remember.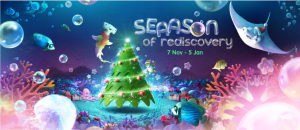 They're gifting you whole-new experiences this holiday season!
Immerse yourself in sights and sounds like never before – we've transformed the aquarium with specially designed light effects and fascinating soundscapes. Head to new zones like 'Shipwrecked!', where you'll see how a ship's end of service leads to the birth of a thriving new habitat. Be dazzled by the Coral-ful Wall, which isn't just educational, but visually stunning – perfect for photos that you'll want to share.
Check out what else you'll get to explore here during this joyous S.E.A.A.son!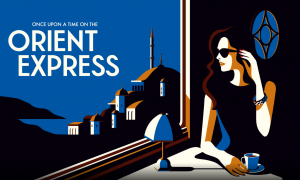 Once Upon A Time on The Orient Express offers visitors a chance to embark on a fascinating journey through the history of the Orient Express, reliving the experience of travellers who boarded the train more than 100 years ago.
Spanning over 2000sqm, the pop-up attraction will feature two original train carriages, classified as National Treasures of France and a 158-year-old locomotive shipped from France to Singapore, along with 300 precious items such as uniforms, shields, a pullman car, affiches, Louis Vuitton original luggage, priceless porcelain, and more.
The attraction will also feature an exclusive Orient Express shop, Orient Express road cafe, Orient Express restaurant and lounge and escape room experience*.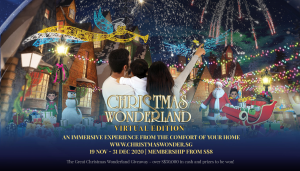 Step into a virtual magical realm and explore an immersive world of wonder and enchantment! The all new Members Only area of the Christmas Wonderland 2020 and mobile and desktop apps features hyper-realistic graphics and interactive content to get you in the mood for the ho-ho-holidays from the comfort of your own home!
Sign up as a member to unlock a host of exclusive member highlights including access into the virtual world app and a chance to win $50,000 in cash and prizes!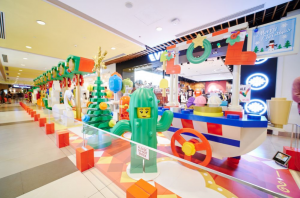 Go on a "Singapoliday" and have a memorable festive shopping experience with never-before-seen carnival-themed LEGO® sets and designs across 13 participating malls – Bedok Mall, Bukit Panjang Plaza, Bugis+, Bugis Junction, Funan, IMM, JCube, Junction 8, Lot One Shoppers' Mall, Plaza Singapura, SingPost Centre, Tampines Mall and Westgate.
For the first time ever in Singapore, immerse yourself in multiple whimsical scenes entirely built out of LEGO® bricks as you complete your festive shopping across participating CapitaLand malls. Here is the proposed itinerary to ensure you don't miss out any photo spot:
Capture classic moments with Gingerbread Man and Santa Claus under Singapore's largest LEGO® Christmas tree carousel, measuring 7 metres in height and 10 metres in width, at Bugis Junction.
Strike a pose with the enchanting animals lining the one-of-its-kind elongated carousel spanning 20 metres at IMM.
Catch Santa Claus, the jester and the ringmaster on a decorative winch as they run the show at the LEGO® circus display at Bedok Mall, Bukit Panjang Plaza and Bugis+.
Hop on a round-trip to nowhere on the Rock & Roller Coaster measuring 20 metres and 15 metres respectively at Plaza Singapura and Junction 8.
Taste the thrill of acceleration 4 metres above ground at Lot One Shoppers' Mall.
Then proceed to SingPost Centre and Westgate to be wowed by a whale-ly good tropical-themed Christmas display.
Finally, snag a shot with a breath-taking Ferris Wheel overflowing with gifts at Tampines Mall, Funan and JCube, as you cross off your festive gift checklist.
6. Danish Christmas Bazaar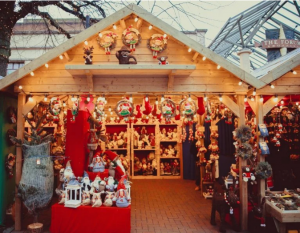 7. Crane Festive Weekend
8. Gingerbread House parent-child workshop
9. Christmas Celebration Special: Virtual craft workshop at National Museum
10. Genting Cruise Lines' Magical Christmas activities
Click here to find out more about these 10 kid-friendly activities in Asiaone.